One 2 One Marketing Contributing to the People of Ukraine
As we all know, the fighting in Ukraine continues and the efforts for peace have yet to prevail. While we have no control over an overseas crisis, we can contribute to the efforts to support those in need.
To this end, One 2 One Marketing is joining the efforts of other companies in our industry by contributing to the ongoing defense of Ukraine.
For the month of April, we will be donating 1% of sales revenue to humanitarian relief efforts provided by CARE.
CARE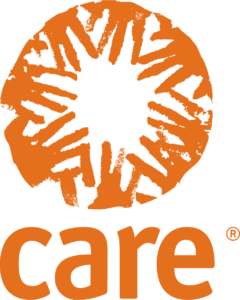 CARE is a non-profit organization dedicated to providing aid globally to those in crisis through fundraising and humanitarian aid programs. Currently, CARE is on the front lines of the crisis in Ukraine, focusing their efforts on women, children, and the elderly.
As a woman owned company, CARE's focus on women aligns with our company ethos and desire to support women.
It All Adds Up
We believe no effort is too small. Our contributions as a mid-size company may not be that of some of the largest companies getting involved, but every dollar matters.
With this in mind, now is the perfect time to work with us knowing that part of your funds will be helping Ukrainians.
Ready to Help
Do you have an event to plan? Let us set you up with giveaways. Any spring initiatives? We can help with that. What are you doing for employee recognition? We'll take that off your plate.
Don't forget about these upcoming dates that are great opportunities for you to build up your relationship with your clients and employees.
Earth Day – April 22nd. We have access to a growing line of sustainable, earth-friendly products.
Administrative Professionals' Day – Wednesday, April 27. Don't miss the chance to thank those who hold it all together.
Mother's Day – Sunday, May 8th. Celebrate the working moms.
Visit our website or contact us for more ideas. Your sales reps, Lindsay and Adriane, are ready with ideas.
Email: info@one2onemktg.com
Phone: (952) 567-2750 | Toll Free: (800) 422-5856