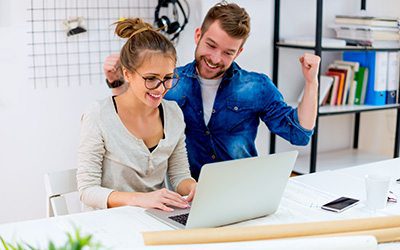 Recognition
The world's leading businesses use recognition programs to boost performance. One 2 One encourages clients to motivate and recognize their employees, clients and associates. Whether you are welcoming a new employee, recognizing sales performance or thanking an associate, One 2 One will provide you with a program within your budget.
Service Award Programs
Service actually encompasses the whole working life of an employee. Retention and loyalty levels can be substantially improved by programs that acknowledge length of service. And, of course, when someone retires it sets a shining example to their colleagues if they are properly recognized for their service and loyalty.
Incentive Programs
If you want a bit more from your people, you have to give something extra in return – something that celebrates success as well as rewarding it. We can structure programs that address tactical issues.
Sales and Performance Awards
From traditional awards to name brand lifestyle products, One 2 One will assist you in developing sales and performance awards that reflect your organizational image and values.
Channel Partner Programs
Indirect channel sales is a critical element to several of One 2 One's clients' success. One 2 One develops merchandise based incentive programs designed to motivate channel partners and provide brand visibility. One 2 One will develop a custom channel incentive solution for your organization that drive sales, build loyalty and engage the agents, dealers, distributors, resellers and customers that move and use your products.